I have been having a bit of fun this weekend.
My friend had her 14th birthday on the 18th (The Anniversary of Waterloo! Isn't that cool?!), and this (previous) weekend she had her wonderfully Les Mis themed birthday party.
This involved for me and
my older sister
, staying for two nights in our own barricade, watching movies (Les Mis 2012 was, obviously, one of them) and eating lollies, and talking at night, etc.....
We built a barricade in their rumpus room out of cardboard boxes and made our beds inside it and had the fire going - so fun!
We played Les Mis themed games.....
And listened to Les Mis (2012 movie, naturally) soundtrack.
(We also listened to a choir version of "Stars", but I still think I prefer Russell Crowe's :).)
And we did a little of this:
And we ate candy. Joly beans! (Otherwise known as Jelly Belly Jelly Beans).
Joly beans is my new name for them.
And.....here are some pics of Joly's hilarious facial expressions, for your (and my) enjoyment :)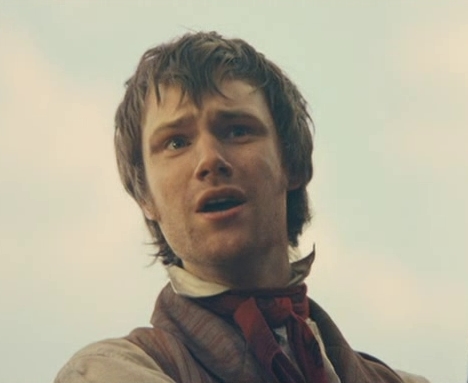 He looks so worried!
I just found the below one and had to add it!
Okay, I'll stop now.
Now.
(Above picture courtesy of
Sink Me
.)