I am determined to go about this review in an ordinary manner. Given that this series is fairly new, I shall do my best to keep spoilers to a mild minimum. :) I will just add, however, that this series is based on a true story.
The series is set in Post-WWI Chesire.
Firstly, I'll talk about the characters. At the end, I'll highlight the main reasons I love it so much.
Anyway, Characters.
George Mottershead
The main character, George Mottershead, is husband to Lizzie, and father of two daughters. He lives with his family at his parents house behind their shop. Having served in the War, he still has bad days, flashbacks, scars both emotionally and physically. He also (in case you couldn't guess) loves animals.
He has a strong will and determination, and is sometimes called stubborn. He has a strong vision for building his own zoo, but has trouble explaining to others who simply don't want to know.
Lizzie Mottershead
At first Lizzie doesn't quite understand her husband's ideas, but she soon gets behind him and supports him as much as she can. She tends to be the practical/sensible side of the plans.
Muriel (Mew) Mottershead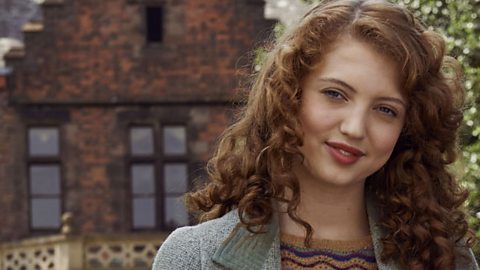 The elder of the two daughters, Muriel is a bit like your typical teenage girl, who loves lipsticks, dressing up and listening to records. So she's not exactly thrilled about the whole zoo idea, but she grows into it, and finds herself enjoying it :)
June Mottershead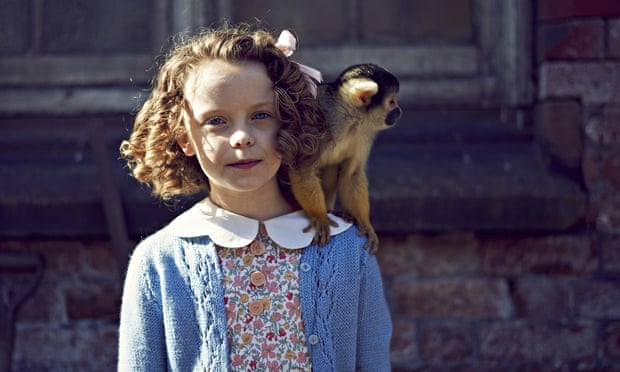 June has a sweet relationship with her father and is always behind him. She loves animals as much as he does, and adopts one of the first animals they get (above), Mortimer the monkey.
"Gran" Lucy Mottershead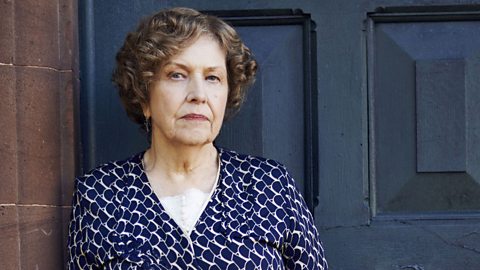 Gran is the most against the zoo of anyone at first, it's a wonder they got anywhere! She misses her other son, George's brother, who didn't return from the War. In time, she realizes George's dream, and comes to like it herself.
"Grandad" Mottershead
It was Grandad who helped to set the zoo in motion, by selling his shop and helping George purchase a large house and grounds for the zoo. He doesn't always understand his son, but he is always right behind him and ready to knuckle down and do some hard work to get it done.
Billy
Then there's Billy, Lizzie's brother. Billy is funny, though sometimes a little reckless, but nevertheless a strong supporter of the zoo. He assists George on one or two of his animal capturing adventures, and acquires the group of penguins. He likes Frankie, from the Council, and she helps him when they are having the court hearing for planning permission for the zoo.
Archie
Archie the post-boy is the shopkeeper's son. His father died during the war and he lives with his mother and helps her run the shop. He likes Muriel.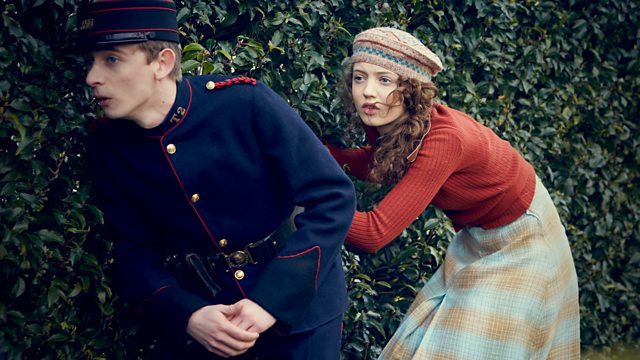 Archie is very funny but sweet.
Then there's Archie's mum, the shopkeeper. She is one of the townspeople most in opposition to the Chester Zoo. Later in the show, however, I felt really sorry for her....for reasons I shall not reveal at present, :)
Lady Catherine Longmore
Lady Catherine Longmore is the next-door neighbour, who is very kind, and most certainly in favour of the zoo.
At first I wasn't so sure about her, but she is very nice - I grew to like her more as the show went on.
Rev. Aaron Webb.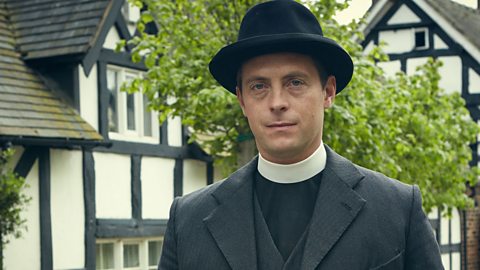 Now, this guy. Well, he pretends to be nice, but, as I tell my sisters, "*I* always distrusted his appearance of goodness! Ay, and told the girls [my sisters]; but would they listen?" *Sorry shake of the head*
Anyway, yes, after the fashion of Mr. Collins, a clergyman who you don't really like. But he was worse than Mr. Collins - spiteful, in fact. Anyway, *no more spoilers* I'll try :)
Dr. Barnaby Ford.
He was nice enough; he didn't always favour the zoo, but that was mostly because so much of the town was opposed to it, he could well lose business. But I like him anyway, 'cos, well, he's also Joly.
Then there's Frankie, the girl who works at the council. Billy and she like each other.
She's very kind, and does what she can to help them - she even brings them a snake she rescued from being taken away after it was found in the council building!
I just love the characters! (most of them)
Reasons I love Our Zoo so much:
1. The accents
and just the general British-ness of it.
He's so funny and sweet!
3. Joly Dr Ford. Dr. Ford is played by Hugh Skinner - Joly from Les Miserables!
A doctor. Joly! Do you not see the resemblance? Joly was studying to be a medical student!
4. The costumes.
I love the costumes - I don't like all of the styles, but I like the vintage-y look, and especially the formal dresses they wear!
I quite like some of Lady Catherine's outfits! Her hair's pretty!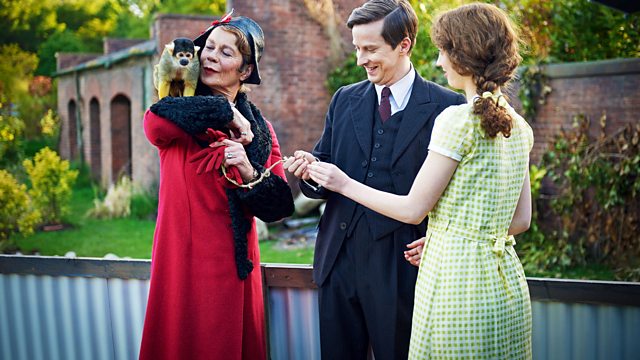 Yes, and Celia Imrie (Lady Glenmire of Return to Cranford) makes a small appearance.
So, to wrap it up, I absolutely LOVED this series, and would definitely recommend you see it!