So, picking up from where I left off:
This picture basically sums up Marius & Eponine :) (Will introduce them soon).
Anyway, sorry, this is probably going to be a little mixed up (I need to watch it again).
Gavroche's "Look Down" was really neat!
Daniel Huttlestone was great! He is very cute and sings very well
Cute picture :)
Then, we meet Marius and Eponine, and then Cosette.
There's the Cafe Musain. Didn't notice that before.
Oooh, and then "Red & Black"!!
Here you really start to see their characters. Enjolras is grim and determined and strict.
(I found a picture of him smiling!!!)
Anyway, Red & Black...
Enjolras says "Don't let the wine go to your brains." Grantaire's expression says "Watch me!"
He is basically drunk and apathetic. In the book it says he "took good care not to believe in anything".
(Except Enjolras).
He ad,ired Enjolras because Enjo was pretty much everything he wasn't.
That's pretty much all of the main ones.
[Edit: I just realized Bahorel in the above picture isn't Iwan Lewis' Bahorel from the 2012 movie]
I wish the movie showed Courfeyrac more as Marius' friend, because in the movie, he was Marius' closest friend. In the book he is helping Marius to find ideas for ways he can earn money. Courfeyrac knows a man who wants someone to translate books into German and English. I forgot momentarily that the copy I was reading was an English translation of the original French book, so I read it:
"Do you know English?"
"No."
I also wish Combeferre had been given a more major role in the movie - the first description of him in the book is longer than the one of Enjolras.
The book says of Enjolras & Combeferre:
"One would have liked to fight under the one and to march behind the other."
- Les Miserables, VOLUME 3 (MARIUS), BOOK FOURTH (THE FRIENDS OF THE ABC), CHAPTER 1 - A GROUP WHICH BARELY MISSED BECOMING HISTORIC
Yes, yes, I'll try to cut down on the photos a little (maybe).
"Do You Hear the People Sing" was so neat! Just the enormity of the whole thing was amazing!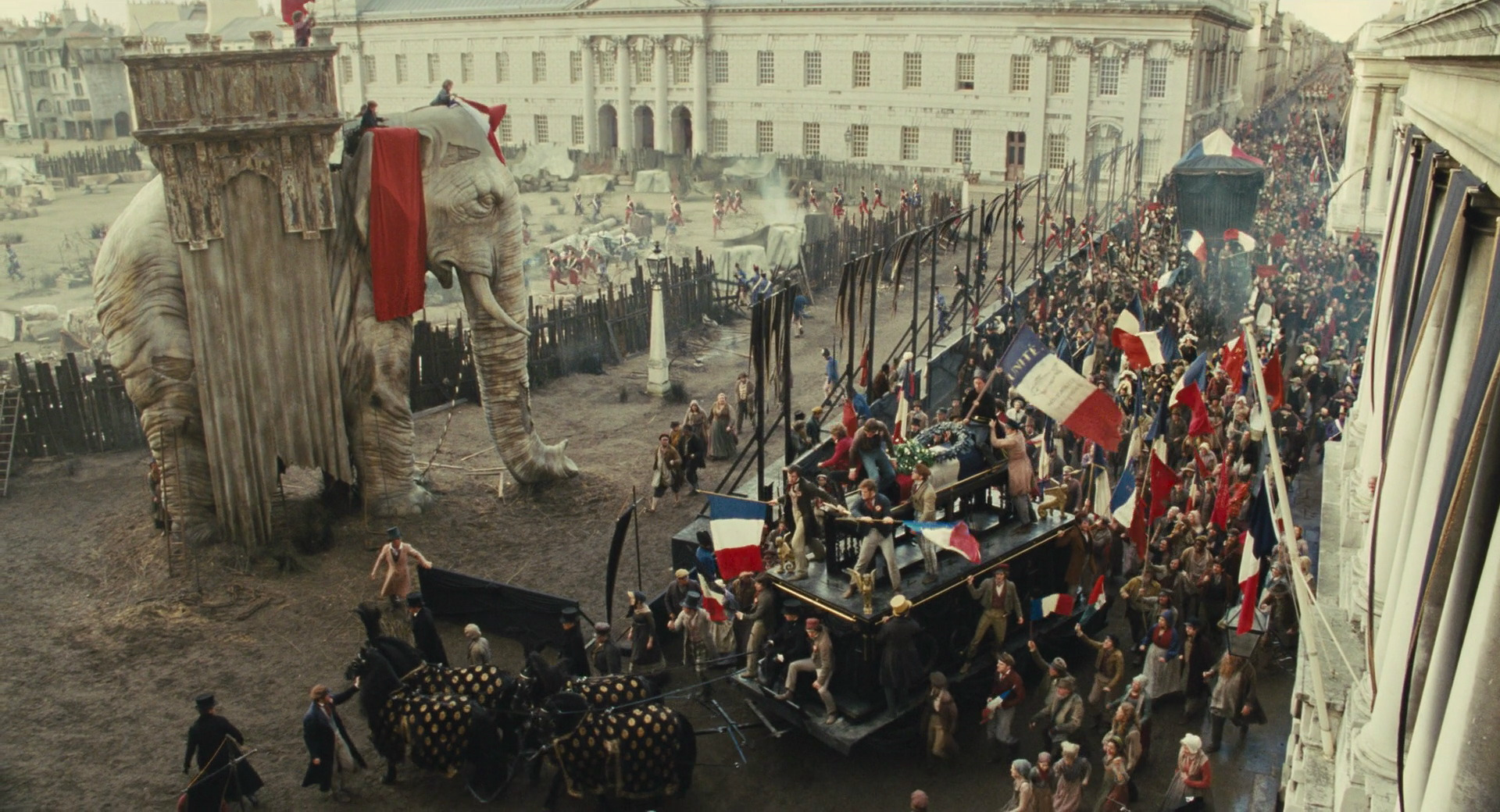 "In My Life" was sweet; I really liked Cosette in this one.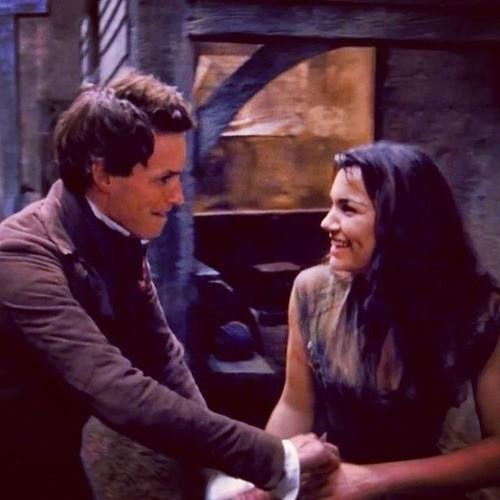 "A Heart Full of Love"!
....but you feel more sorry for Eponine every time :(
Someone who has never read the book may think that it's like: he sees her in the street and falls in love straight away, right in front of a girl who he seems to have known for a long time. You kind of expect Eponine to be a little bit jealous. (But in the book, Marius had "met" Cosette before Eponine.) He really does get to know Cosette a lot better in the book.
And yet, Eponine isn't jealous to the point of meanness. She even tries to prevent her father from robbing Valjean & Cosette.
Then she reads Cosette's letter for Marius.
Their departure was so sudden. Pity. Just because Eponine screamed! (Kind of; he did want to get well away from Javert anyway.)
"On My Own." :)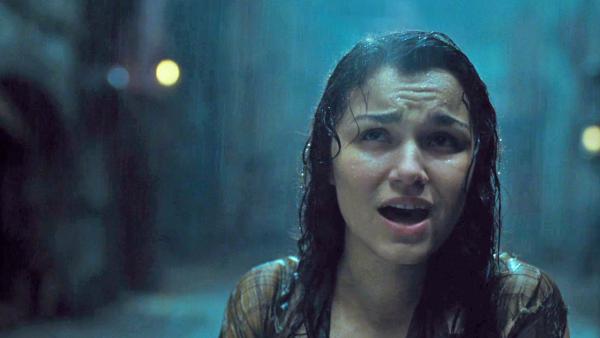 This was so emotional, and very well sung. One of my faves.
"One Day More" is pretty much my favourite song!
Camera-work there is neat!
It is really cool to have everyone singing at once, and the tension and excitement and everything....! Love it.
Anyway, that's it for now, will post part 3 soon!