Um....that title's a bit weird, isn't it? Hmm, yes, rather. Anyway...
I have now watched Star Wars. All six of them.
LOVE.
Star Wars is the story of Anakin. Hence he is one of my favourite characters, the other of which is Luke.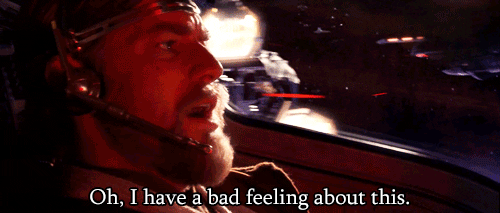 Reactions:
Episode 1 - Aw, Little Anakin's cute!
Episode 2 - Whoa, wait....oh, phew - I like Anakin
Episode 3 - NO!
Episode 4 - No, Anakin! Yay, Luke!
Episode 5 - Give me 6!
Episode 6 - Ah, finally.
"Han Solo's your favourite character? Well, I can't blame you."
Han is so funny - his facial expressions and sarcasm are priceless!
My apologies for the random-ness of this post, but hopefully you enjoyed it anyway!